SWC Bahamas….Don't Even Bother Asking Which Island.
The last trip across the Atlantic gulf stream left me wanting more. Mostly just weather that didn't resemble Canada.
No offense Canadians.
Luckily, another trip had been in the works for some time.
When I saw this was a glimpse of what mother nature would provide, the juices started flowing.

Logistically, it was another DIY trip. 8 good friends, two houses, and the use of 2 boats to cover some ground and explore a few new areas that we tried to ascertain from shitty satellite maps.
(Dear Baby Jesus NASA/Google, please update your satellite images. Yours In Christ, JRH.)
We knew based on prior trips that getting a bonefish or three wasn't going to be "difficult", it's not exactly downtown Islamorada where the experts play. We set our sights on some other quarry too:
Tailing triggers, mutton snapper, big ugly houndfish, permit, double digit bone and whatever else we could fool.
The boats were a small skiff and a 15′ Whaler aptly named The Beast that honestly had all of us
wanting to craigslist our fancy flat's skiffs and immediately buy one regardless of the condition.
No rod storage, no seating, no dry storage. Just an anchor, a steering wheel and a throttle that if you leaned on just right could squeak out an extra 500rpms.
It did everything but pole in 3″ of water. :ping: Hal Chittum naval engineers!
And we ran that bitch like we stole it.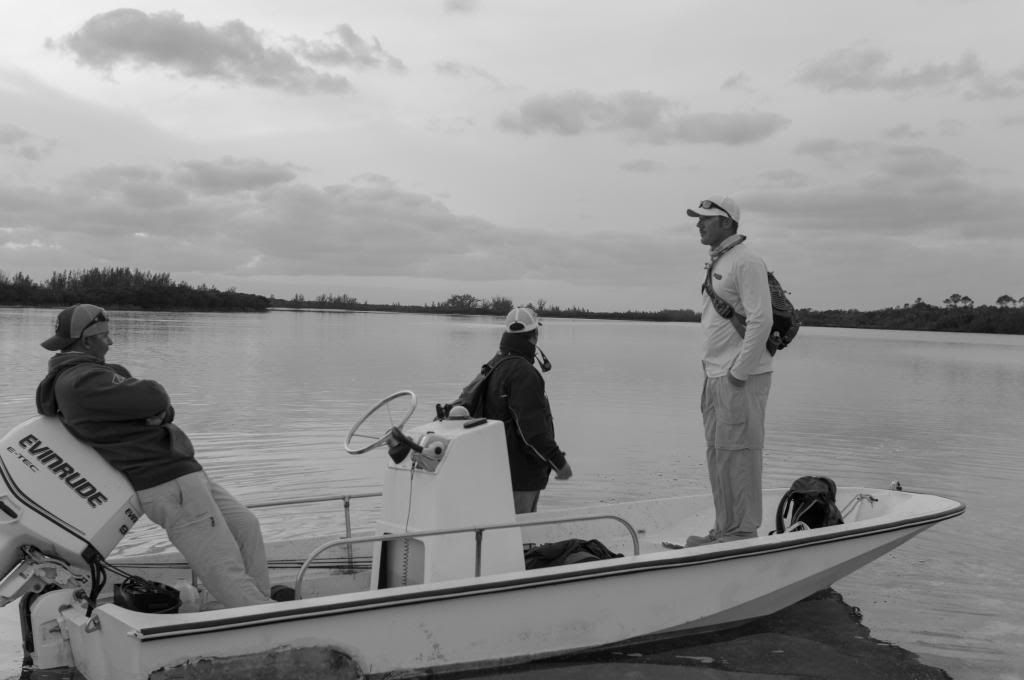 Seems legit…
I am somewhat of a tiller motor connoisseur.
Chris, on the other hand, fancies himself doing ludicrous speed on anything with a steering wheel.
We spent a day together on the small skiff with me piloting the tiller effortlessly from flat to flat
until he wanted to give it a spin.
Grass flat…grass flat…grass flat…..rock flat. Bye-bye prop hub. Someone call a bush mechanic.
The weather forecast held true, by NOAA standards…and every other day we were greeted by gorgeous sunrises and sunsets that most of us get back home, but when you're on vacation standing on a remote flat they have the ability to make you mumble "dammmn."
Or take 27 pictures looking for that artsy shot.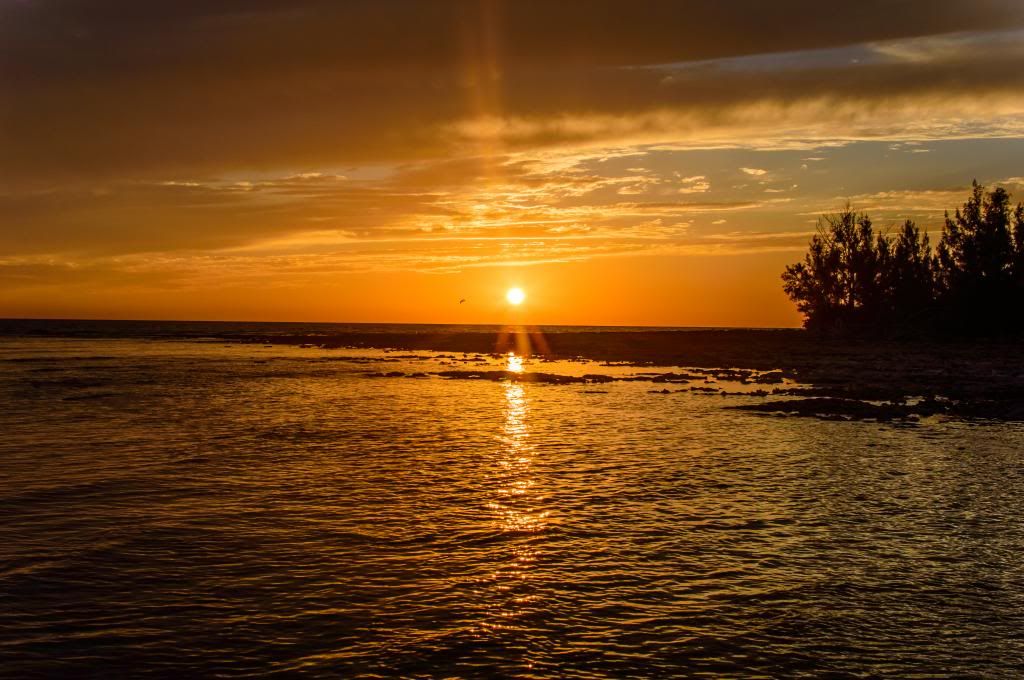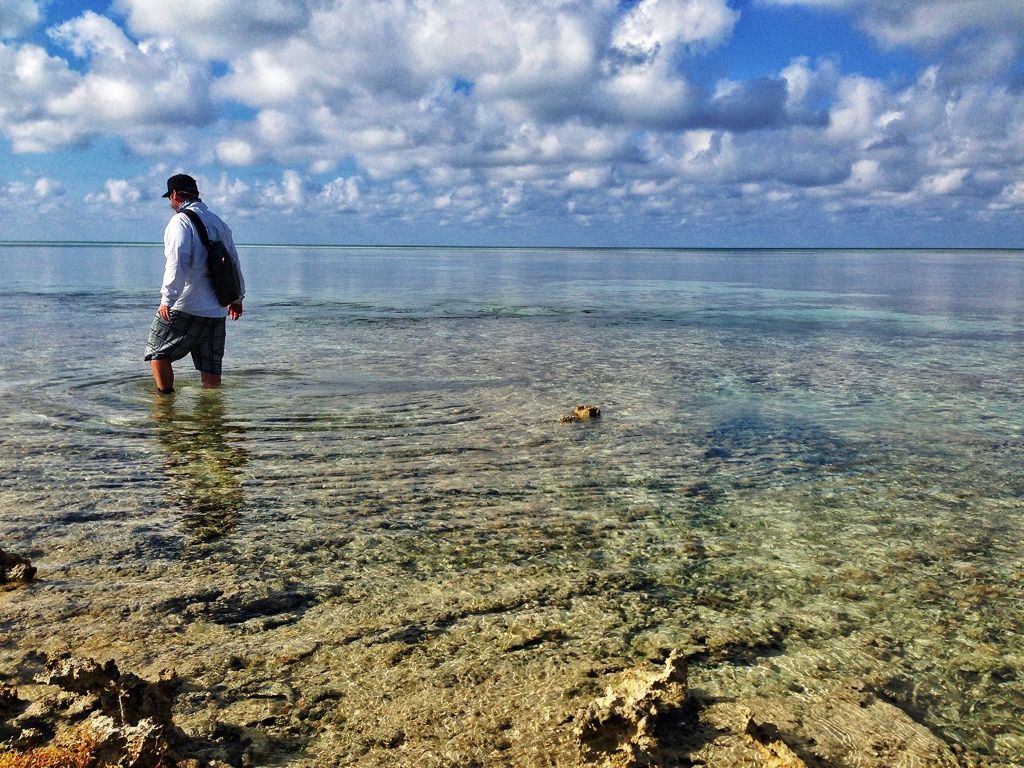 According to Chris, when you show up to the flat in the morning and it looks like this
you're 45 FUCKING MINUTES LATE!!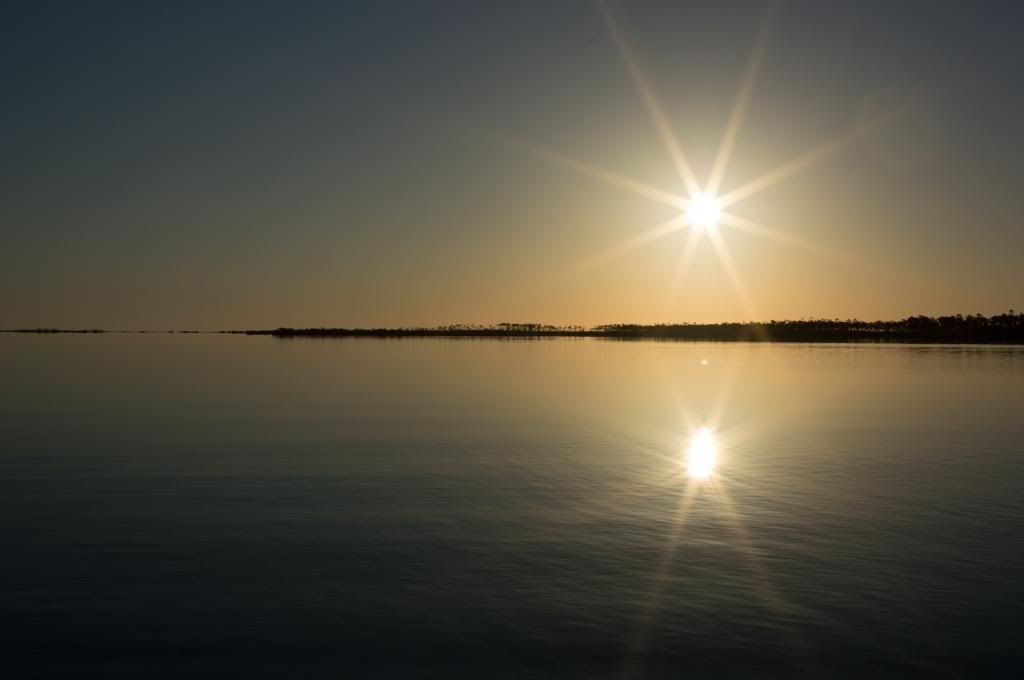 This thing was a solid 10′ across. Wading boots are for pussies.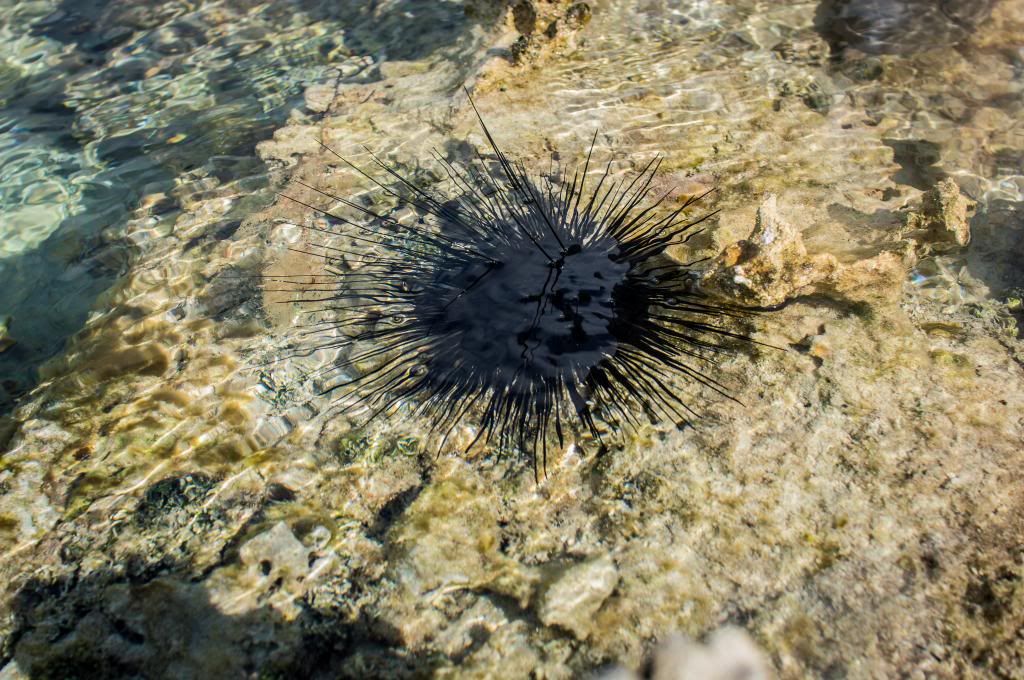 I can't think of a better place to take a [drunk] nap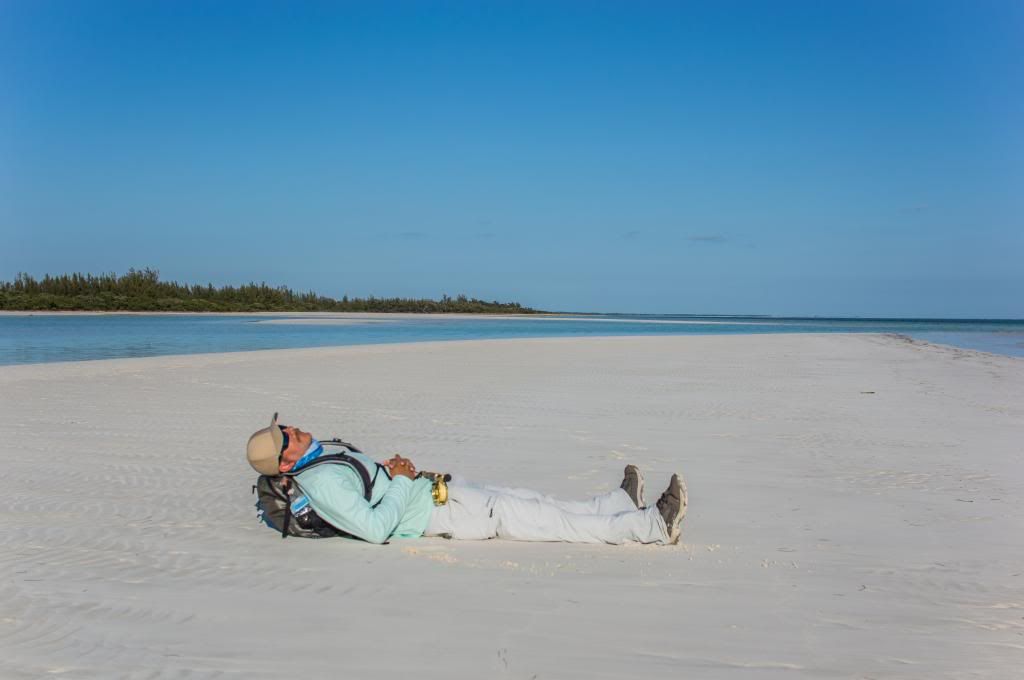 Lunches were the usual: PB&Js that if you were lucky, the guy in charge of sandwiches that morning surprised you with the extra crunchy Jiff and canned Boyardee or Vienna sausages.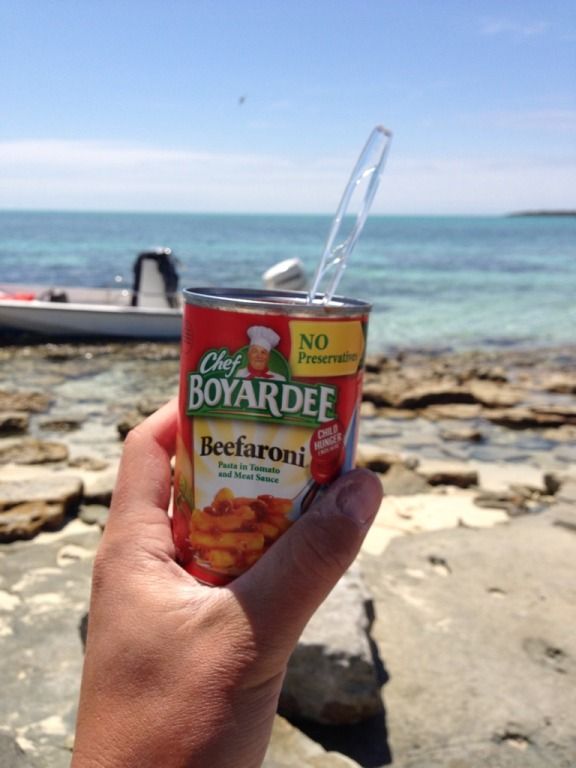 Like JB's dock but less epithets shouted at non-HB owners.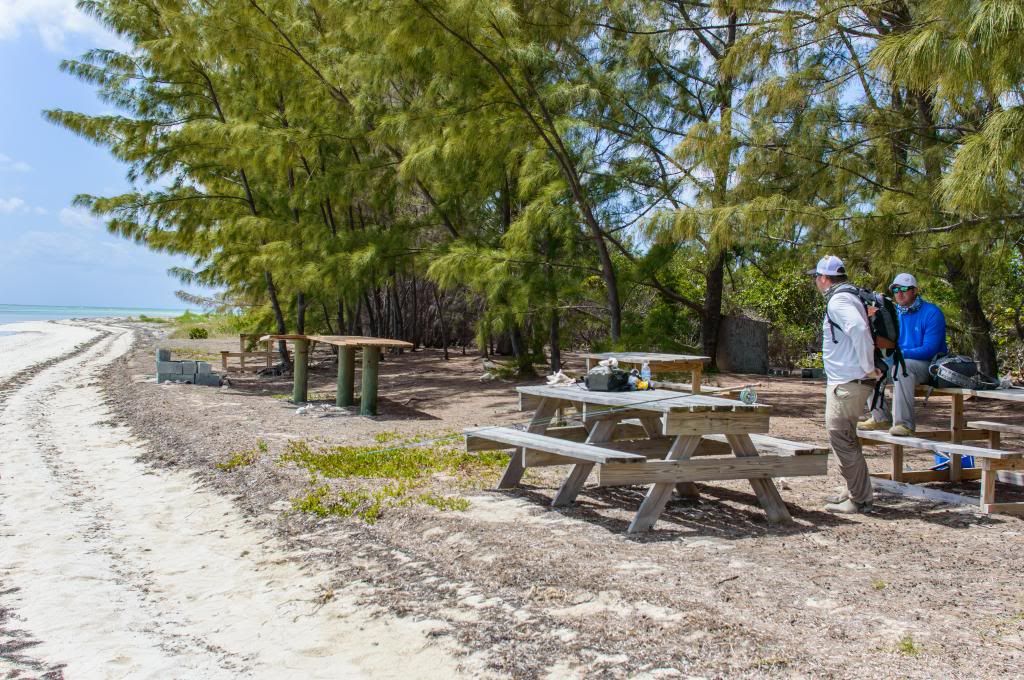 The locals have no trouble getting conch.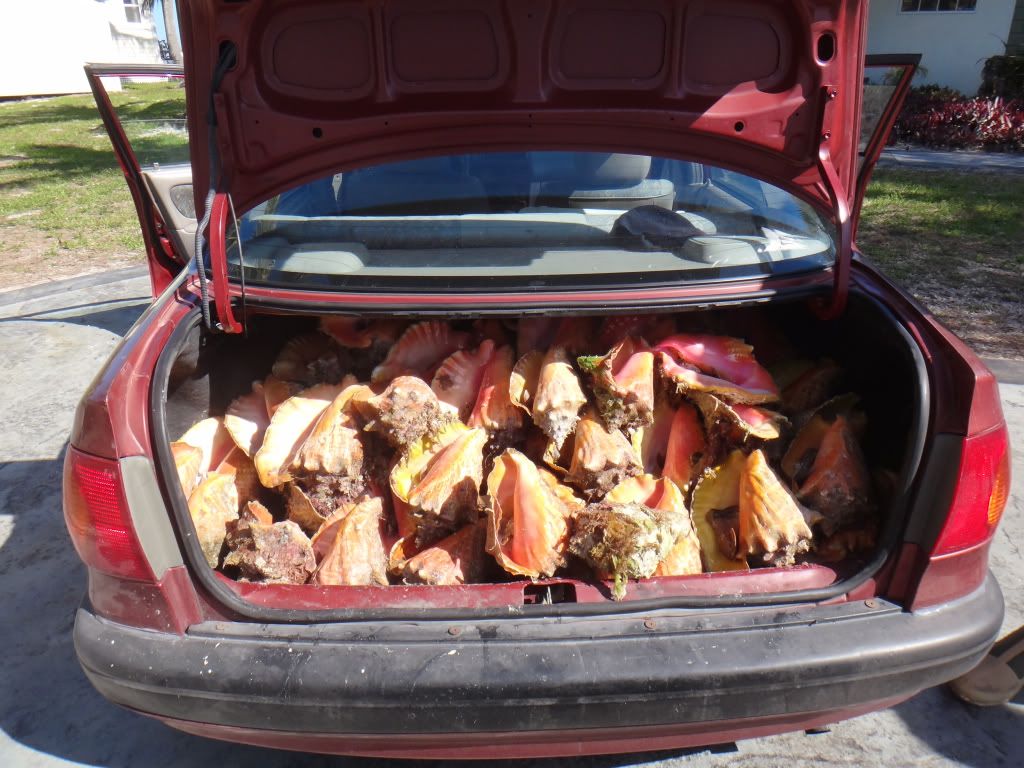 Days end typically called for a quick stop off for some cold non-Bahamian brewed beer
and cracked conch and the obligatory gear shot for proof.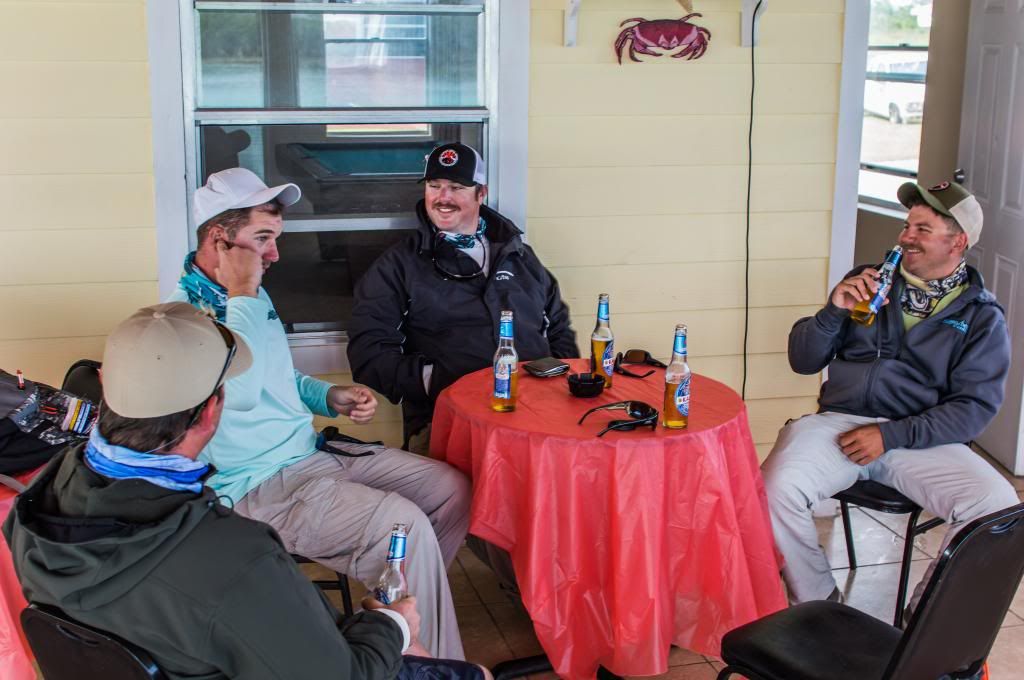 We dined in a more formal atmosphere with place mats for supper. Like gentleman.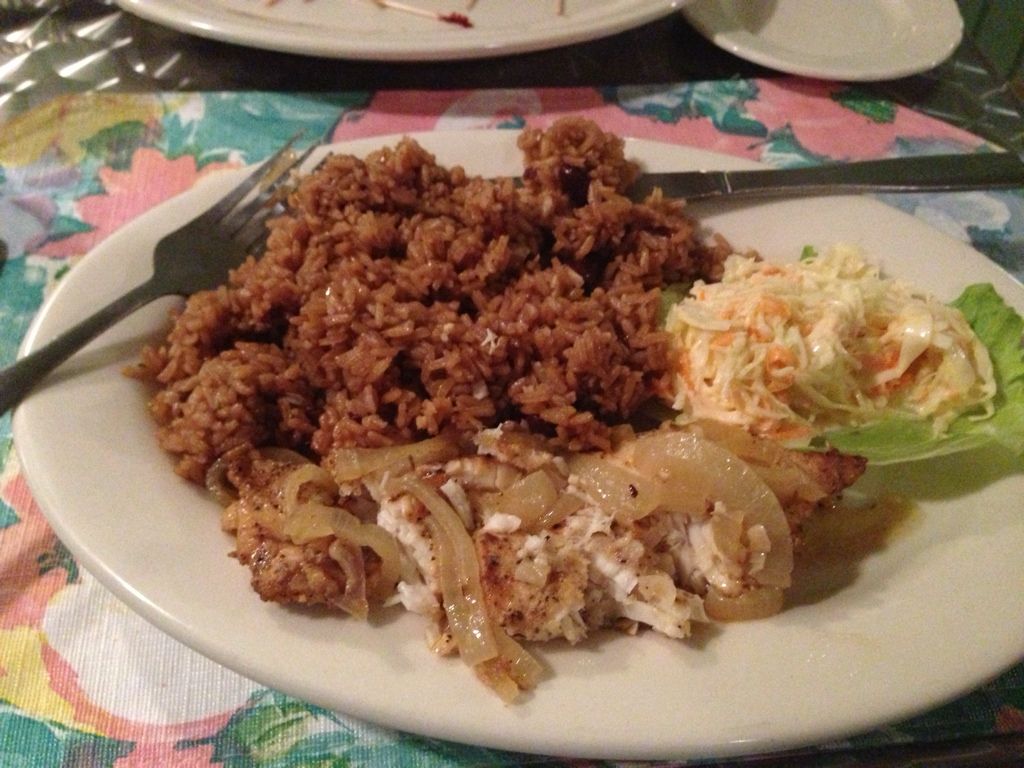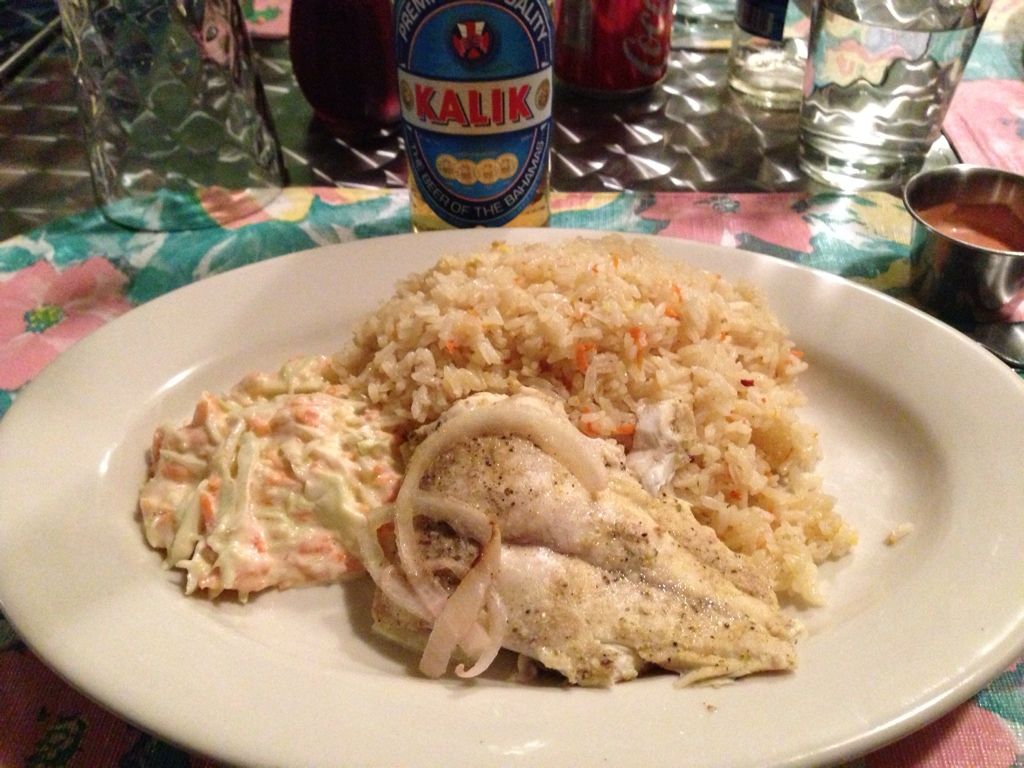 Pie.

Feeling adventurous, we packed a few tents and camping supplies,
loaded up The Beast, drove 20-30 minutes to an uninhabited island and roughed it for a night.
It's all fun and games until you get out of your tent in the morning
and the noseeums descend upon flesh.

I'll spare y'all a day-by-day recap and just spam pictures with some ramblings for context and shit.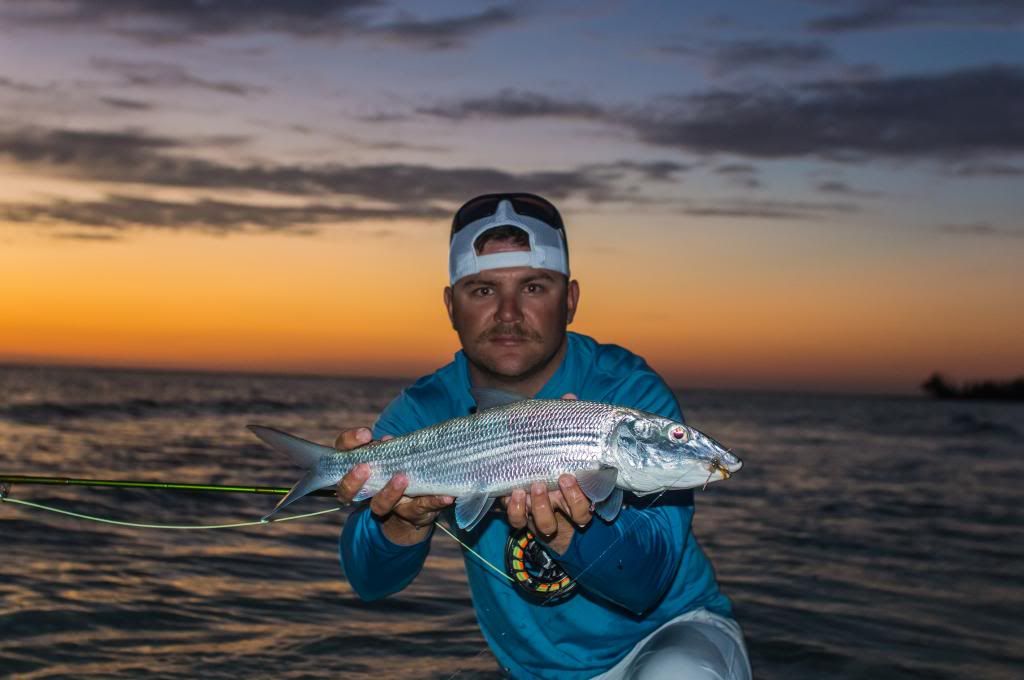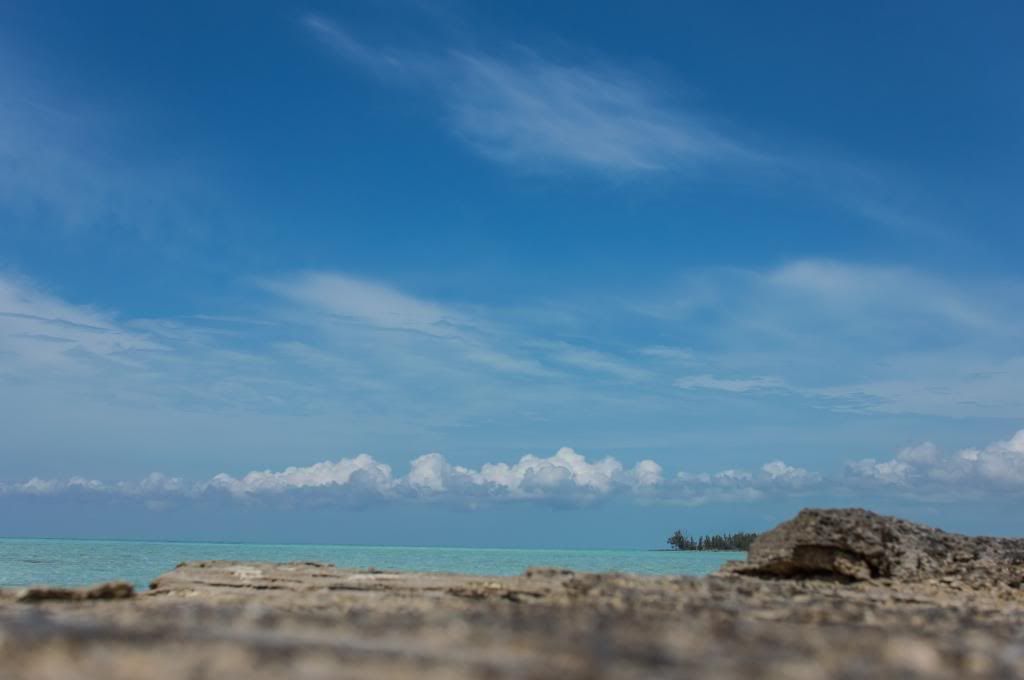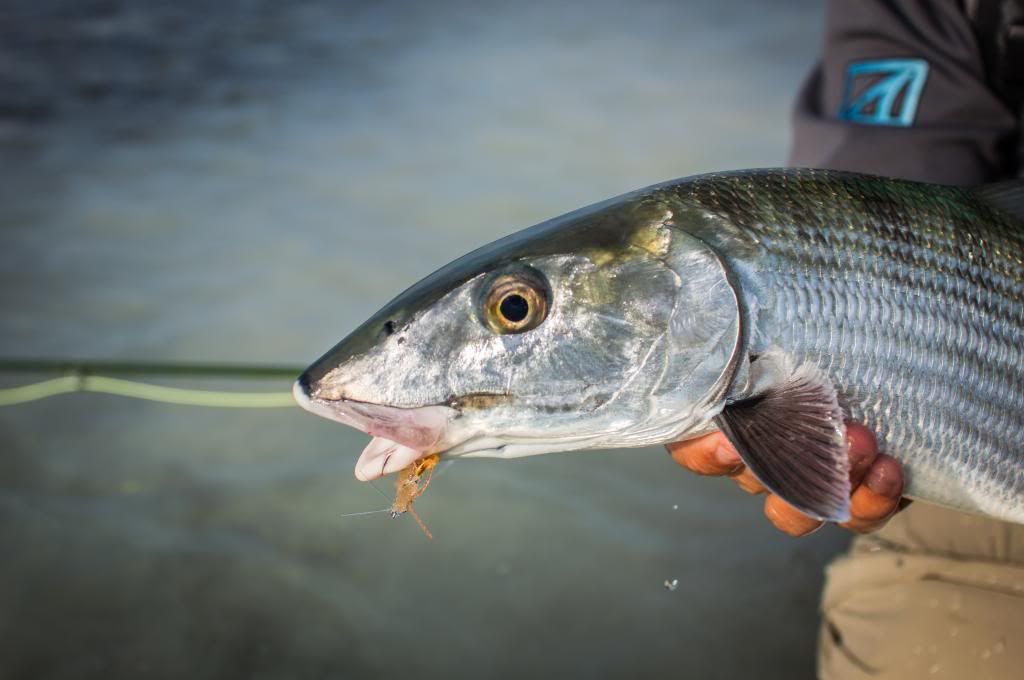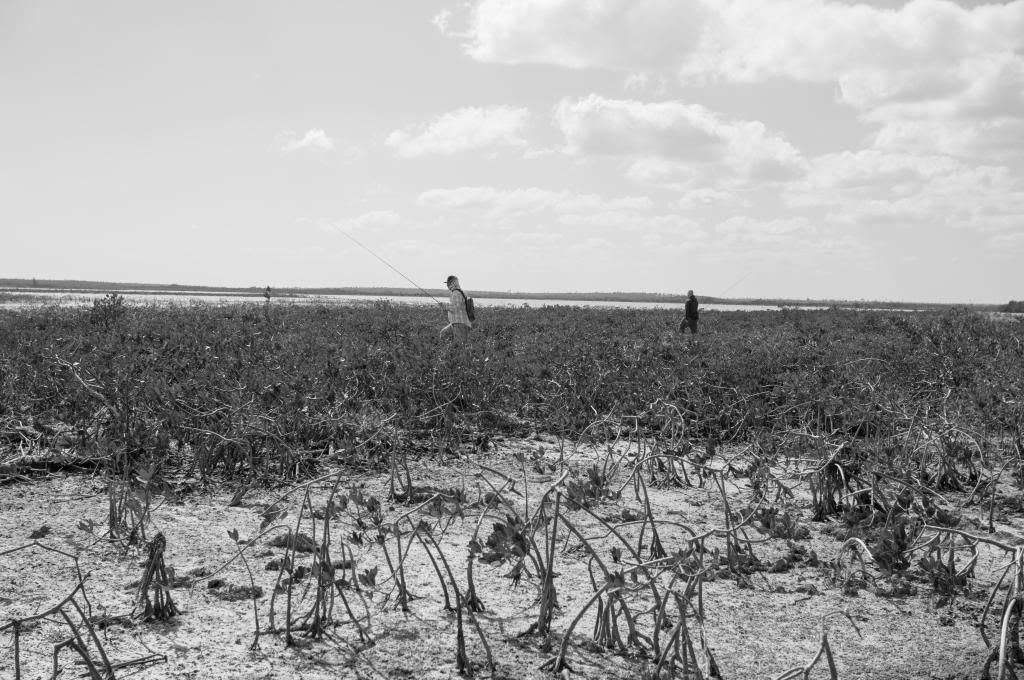 We had our fair share of break-offs.
Demos were given. "Here, let me show you the huffenburgh double twist bimini loop knot I learned back in high school."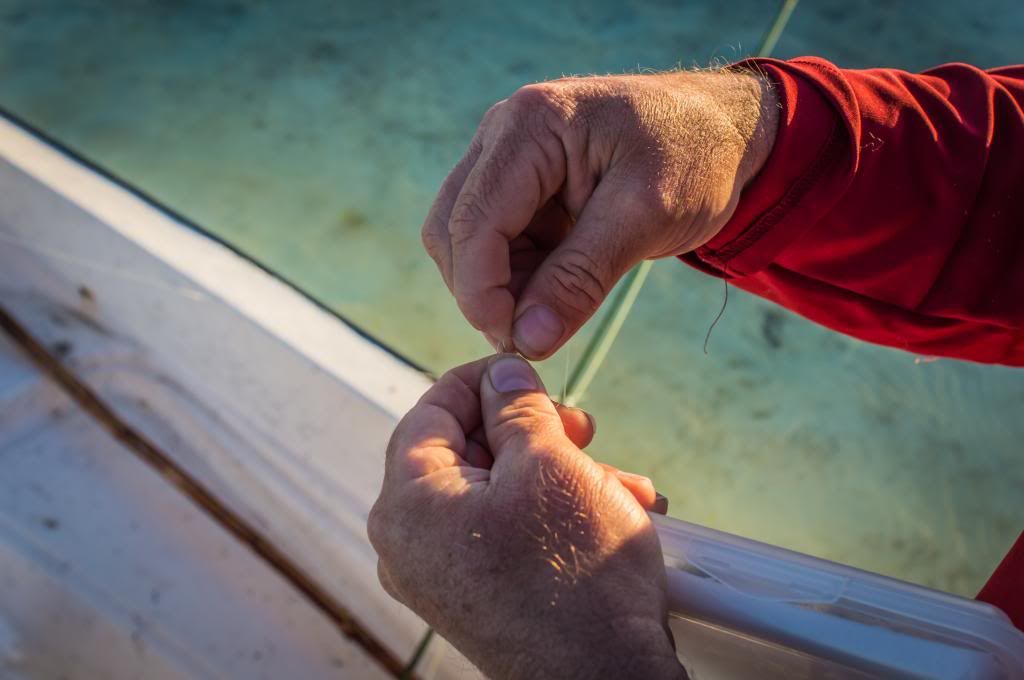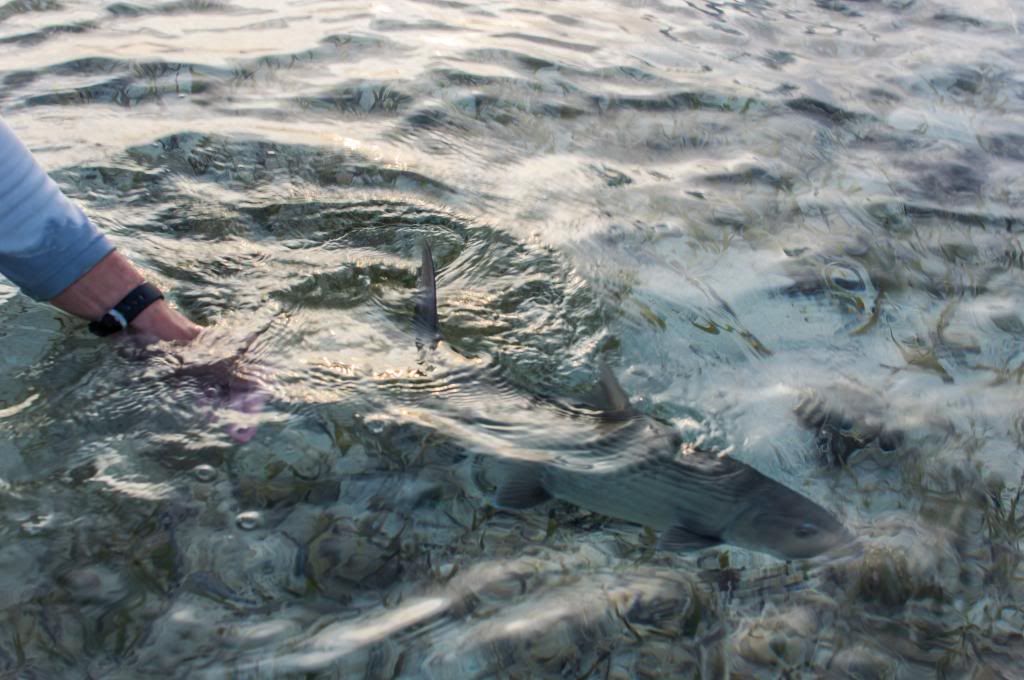 "[i]It's a permit! Muddasick. Nevermind, it's just a palometta.[/i]"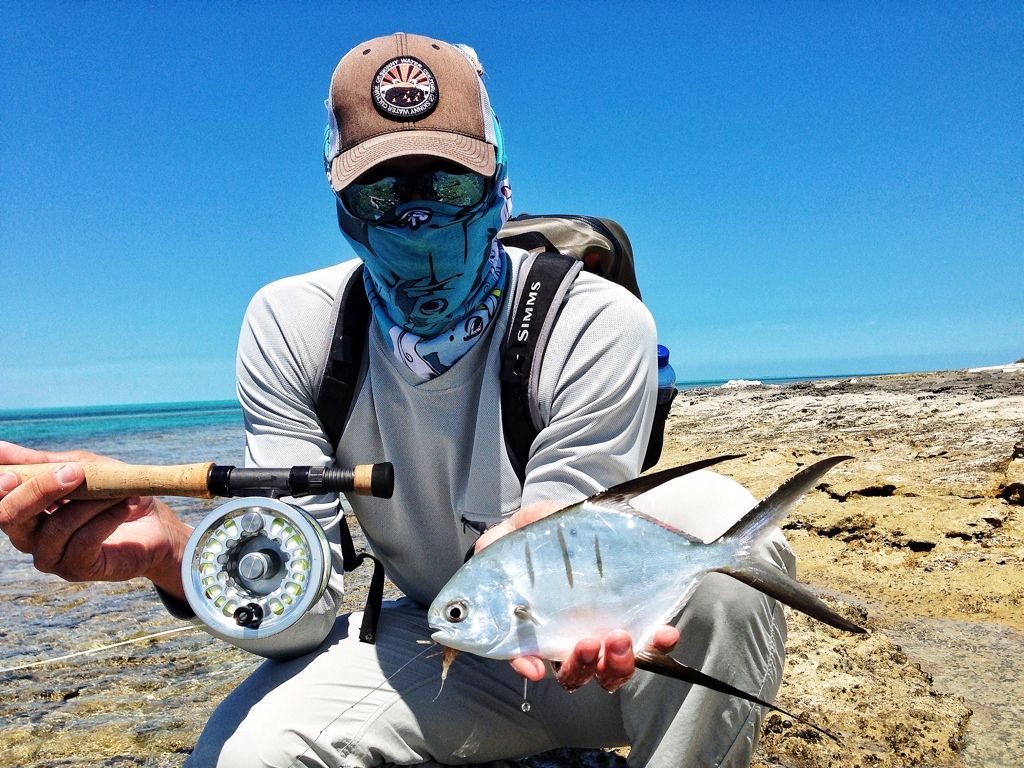 Derek did actually get a real permit.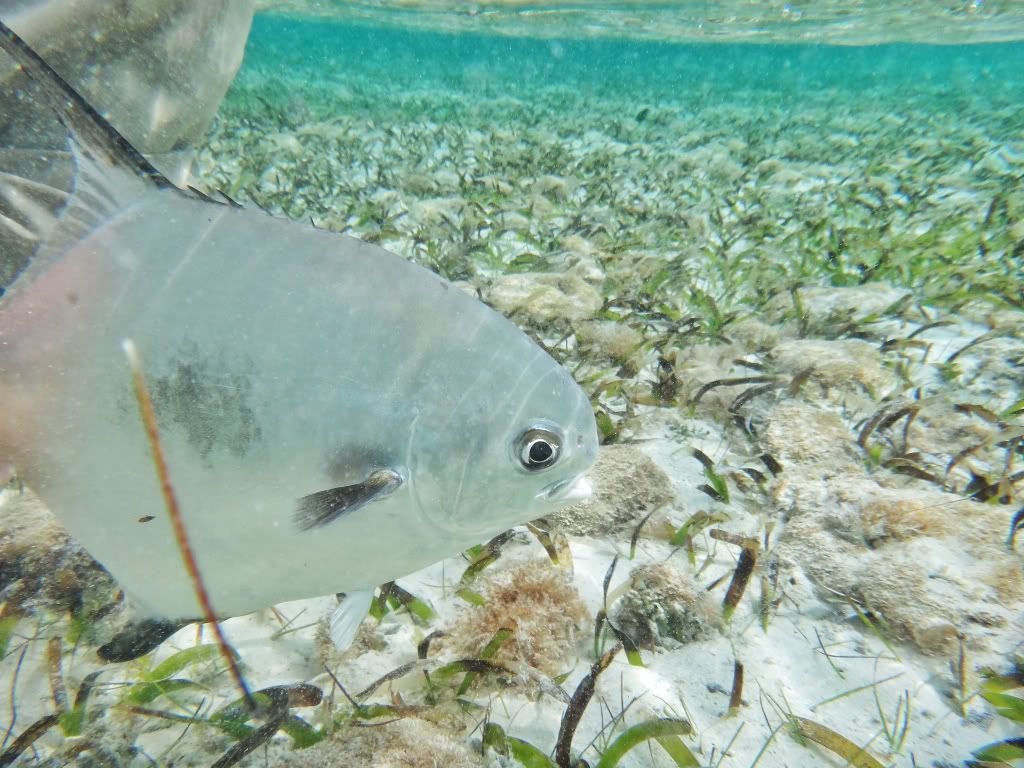 The last day we had chamber of commerce weather and made a long run to seemingly the end of the earth.
"Do you think we have enough fuel to get there and back?"
"…..Maybe."
"Fuck it. Let's go."
Words or pictures couldn't describe some of the beautiful waters we fished. It wasn't necessarily anything you couldn't find elsewhere in the Caribbean, but we were still in awe each time the boat came off plane at the next fishing spot. We shared a lot of smiles and laughs that day. When I close my eyes, I'm there.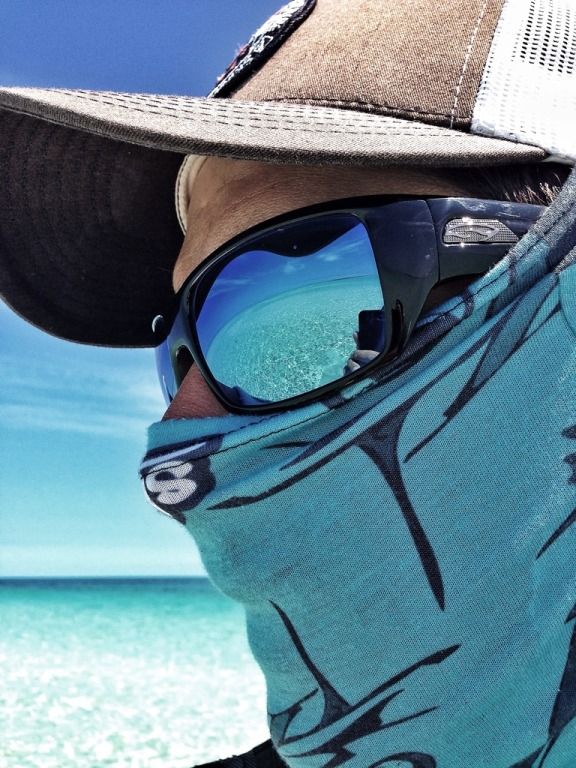 Surround and Pound!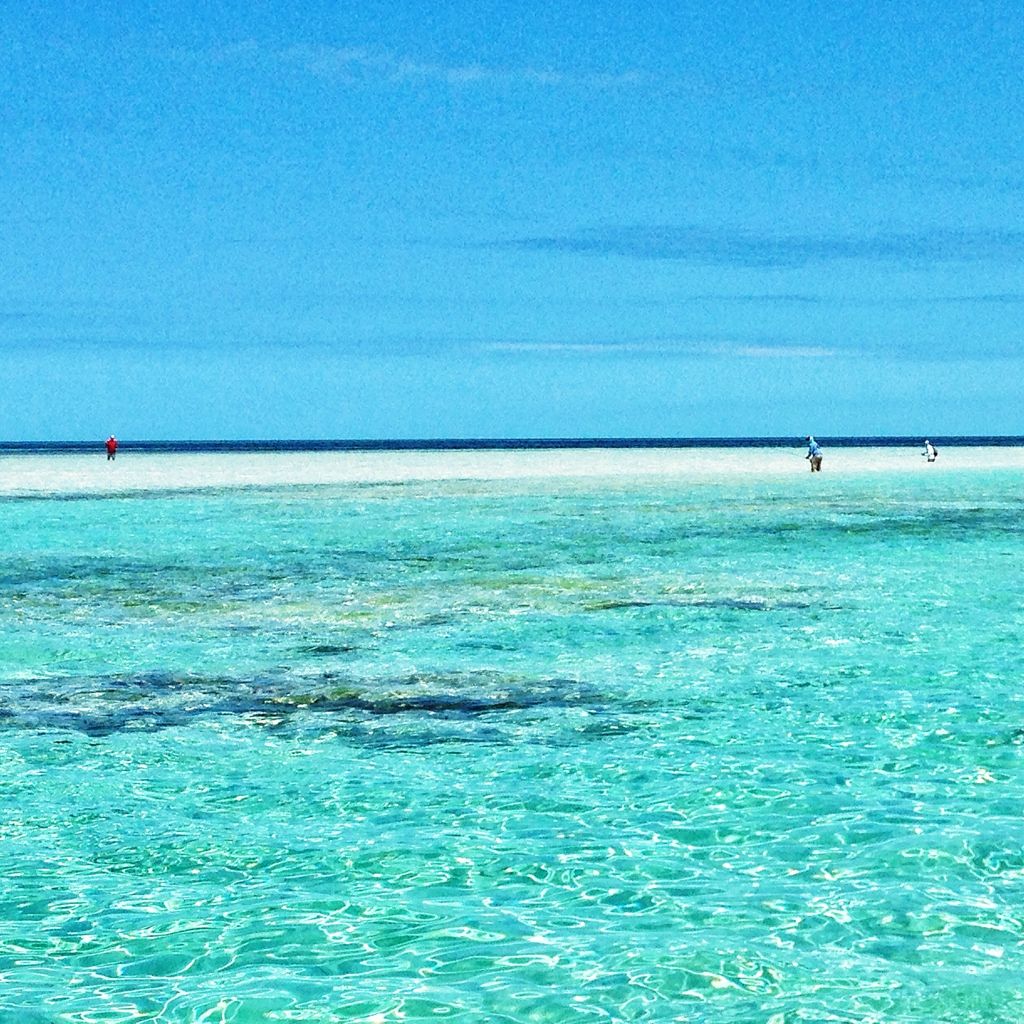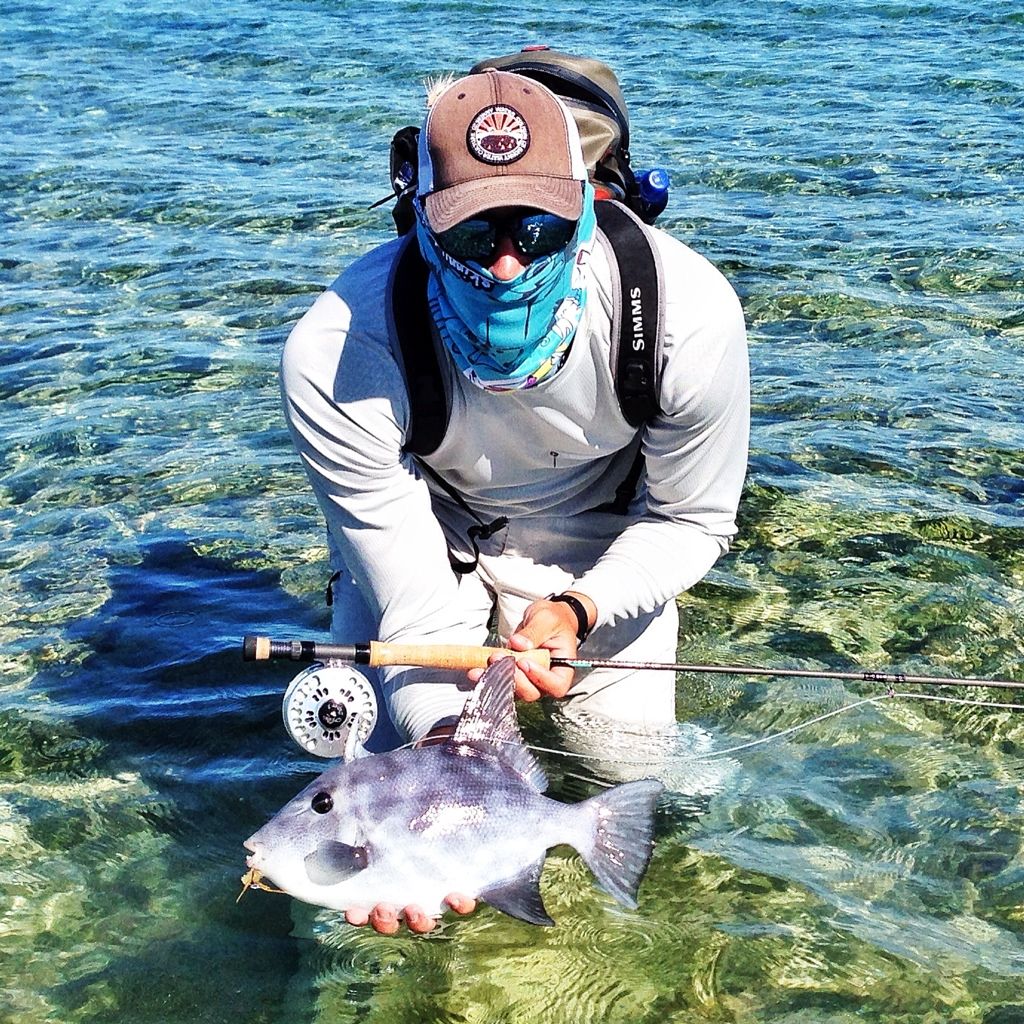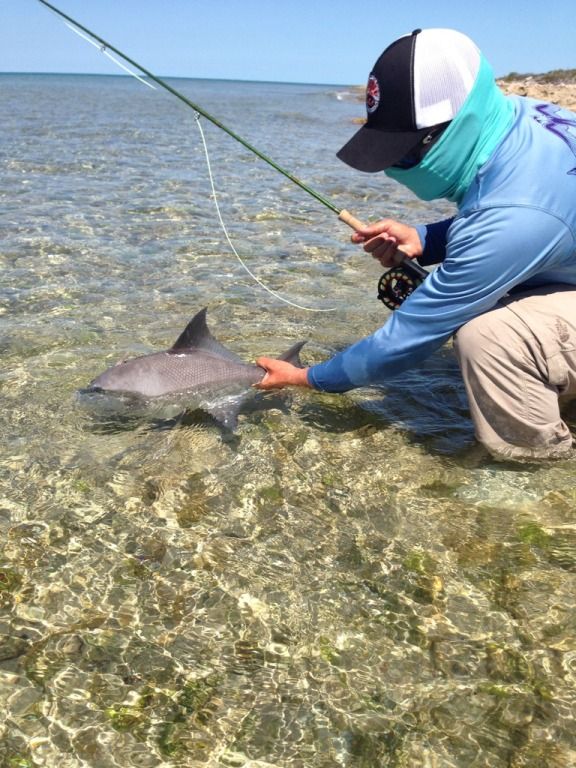 I left some boxes unchecked. I've already decided next year I'm not casting at anything that isn't a mutton snapper or 10lb bonefish.
The Beast will take me there.
Also, I want some Louis Vuitton luggage.
Most pics by me. Some by people not me (Derek Rust, Mike O'Dell, Chris Lewis, Cuda Kyle). © ™ Patent Pending. Watermark.
More pics to follow from some of the other guys.
---