HCKAC Exude Tournament
Report by Mark Knowles
The 3rd of six HCKAC 2-man club tournaments for 2010 was held on June 19th.  15 HardCore teams braved early morning rain, a "not-so-great" tide, and late morning sauna-like conditions (90 deg F and 90% humidity) for this event.  Anglers were provided with an assortment of lures featuring Exude soft plastic baits including D.A.R.T., Rt Slugs, Shrimp, and cajun crabs.
BIG THANKS to the Mister Twister Co. and all of our sponsors for their support and donations.
All teams checked in between 5:30 and 6:00 a.m. just before the 35 cent toll booth at Fort DeSoto.   After checking in, the teams departed in search of a slam.
Not long after launching, Mother Nature added her influence to the slam challenge. For those out in the open, winds picked up quickly to approx 20 mph and the skies darkened giving way to a 30 minute shower. Luckily, there was no lightning associated with the storm and most groups just fished right through it.
The morning shower passed and the teams "doubled down" with most throwing all of the Exude lures in the bag trying to get the fish to turn on.  There were many fish caught but only 2 teams were able to complete their slam. BTrain (Bobby) did manage to attract an adult manatee who seemed quite curious as to why there were so many kayaks on the water.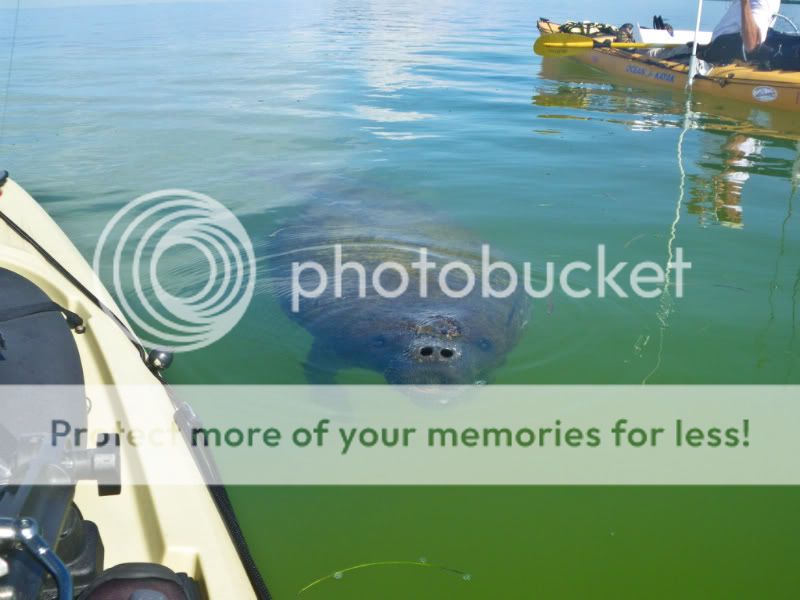 Upcreek (John) and Snookin (Eugene) had the hot hand of the morning landing a beautiful & healthy 35.2" Snook. Rumor has it that just after the Snook was caught by Upcreek that an estimated 30" Red was on Snookin's line only to be broken off boat side. Two of Pinellas County's very recent high school graduates Fishmaster892 (Merrick) and Redfish (Jesse) fished all the way down to the wire and brought home the only other slam of the day. Congratulations guys !
Final results of the day :
1st place ($300) Team FlatZtalkers (Upcreek & Snookin)   Snook=35.2   Redfish=19.5   Trout=20.6   Total=75.3

2nd place ($180) Team Skinny Water Culture (Redfish and Fishmaster)   Snook=26.5   Redfsih=27   Trout=18.25   Total=71.75

3rd place ($120) Team Slik n Cider (Limecider and SlikNik) Redfish=26.25 Trout=15 Total=41.25
---