5/6/10 Cobia…..on a 9 wt……with 20 lb tippet….
Title says it all, it was a little scary haha… I almost threw at about a 50-60 lb fish 5 mins prior to hooking up with this one. All I can say is that I am glad I didn't hook him….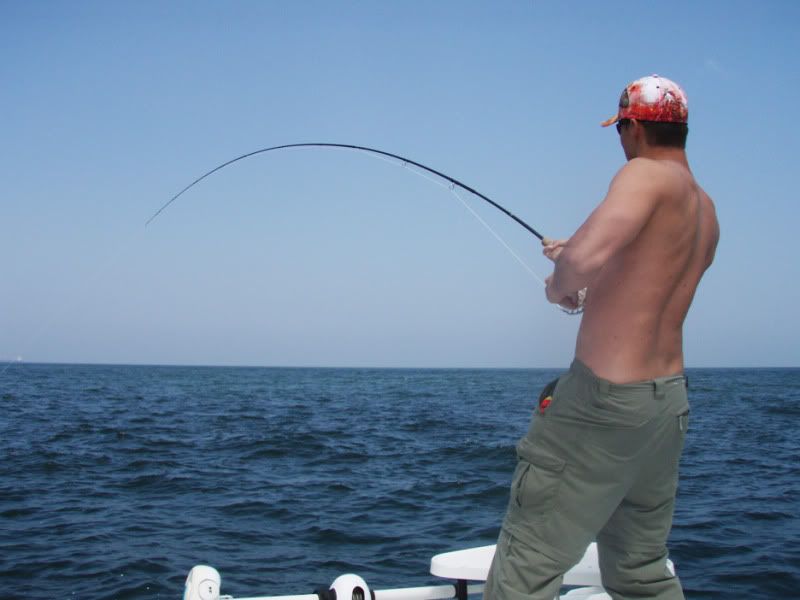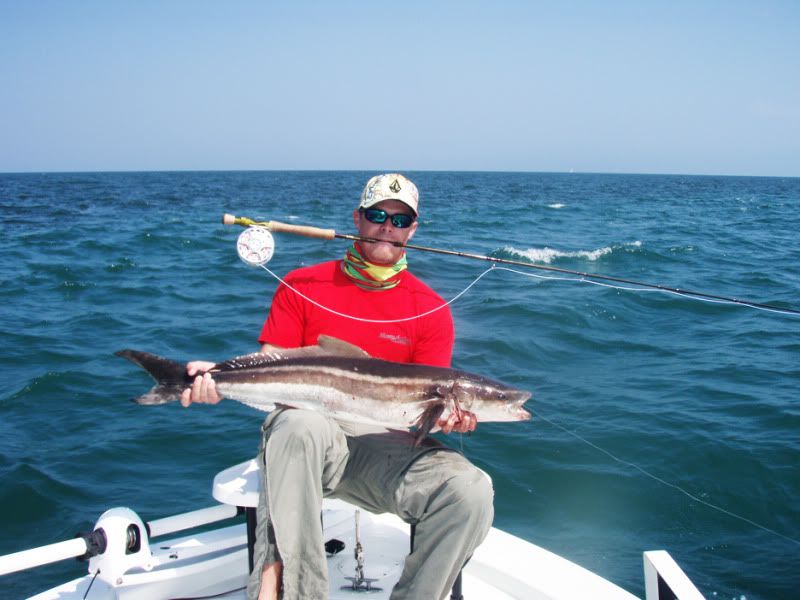 My buddy Randy got another fish about 30 lbs on a live poggey..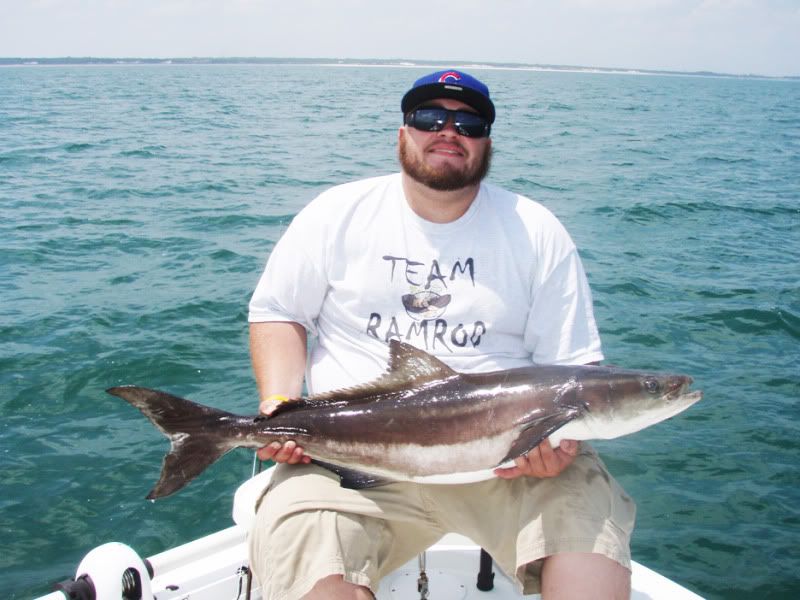 ---