3rd Annual Skinny Water Culture Paddle Craft Tournament
What a fantastic weekend of weather for the 3rd Annual Skinny Water Culture Paddle Craft Tournament & the 14th Annual Shark Bite Challenge & Paddle Fest !
Attendee's traveled near and far to be in beautiful Dunedin, FL, April 7th for the Welcome Party on the back patio of Kelly's Chic-a-Boom Room . I personally loved overhearing everyone discussing their game plans for Saturday, sharing memories from prior years, and watching the casting challenge run by Captain Court Douthit.
The winner of the casting challenge Chuck H., took home a Redington 9wt Fly Rod courtesy of the Casting Challenge sponsor Logan Langlois owner of  Angler 360 on the Dunedin Causeway.
The fun didn't stop there we all met back up on the Dunedin Causeway at 6:00 am at Angler 360 to go over the tournament rules, pick up score sheets, tokens, and rulers.
By 6:15 am everyone was off to see the sunrise over their honey holes all looking to score the most points and claim this years title of Overall Grand Champion from Russell Jacobs our 2016 winner!
While we always encourage all ages and all skill levels to participate, we know it is never an easy feat while working from a paddle craft. Our point system breaks down into 3 divisions Live Bait, Artificial Lures, and Fly. The more challenging the method, the more points you'll score provided your catch meets the minimum requirements. The nice part of the tournament is that you can switch methods, so if it is a bit windy for your fly rod, you can switch over to using a lure or go for live bait to score some points. Even those by catches of ladyfish and catfish are worth the trouble of measuring, as long as they meet the minimum length you could score some extra points that could win you the title. If you're lucky enough to catch the largest in any of the 6 species you'll walk away with $100.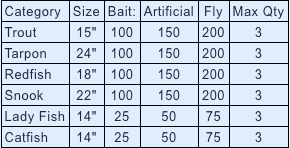 Our youngest anglers age 8 & 9 may not have placed this year but, they had a great time out on the water with their Dads.
While a gang of volunteers was working behind the scenes to get prepared for our afternoon check in at the Dunedin Brewery the racers took their place on Honeymoon Island for a record turn out! Not only did they have the Shark Bite 8 mile challenge they also had a 4 mile race and Waterman's challenge. That doesn't even include all of the amazing clinics and workshops my friend Karen and her team put together for the 3 day paddle fest.
At 3:30 pm all of the anglers checked back-in, to enjoy complimentary lunch and a Dunedin Brewery Beer on tap while Vince & Phil reviewed photos to determine who the winning anglers for 2017 would be.
By 4:00 pm, we had our winners but, decided to switch things up by conducting the raffle first. This year only participating anglers received a raffle ticket to win any one of the 51 raffle prizes donated by some the most generous people/businesses we have ever had the pleasure of calling our friends.
Overall Grand Champion: 750 pts – Darren Frost
2nd Place: 650 pts – Richard Stevens
3rd Place: 600 pts – Eric Henson
Largest Trout: 19.5 – Harold Foster
Largest Tarpon: Skunk
Largest Redfish: 31.5 – Eric Henson
Largest Snook: 26.75 – Jonathan Garland
Largest Ladyfish: 20.5 – Darren Frost
Largest Catfish: 19.75 – Dustin Bragman
Congratulations to all of the winners of this years event! We are very appreciative so many of you wanted to come out and support the event! Specifically all of the donors that gave from their hearts and pockets. We couldn't do this event without all of their support. We kindly ask you guys to please support these companies that give back to the community we all love! Cayo SUP and Boatworks, Temple Fork Outfitters,  SweetWater Kayaks, Captain Derick Burgos, Power-Pole, Orvis, Wang Anchor, Strip & Feed Research, RCI Optics, 13 Fishing, SeaMule, Danco, Ashley Weber Art, Duppy Fly Company, Sup Strip, Go Puck, BOTE Boards, Casa Tina, & Daddy Kool Records.
Special thank you to our SWC Dealers for always support our events Angler 360, Florida Cracker Kitchen, TailWater Outfitters, Bunulu, & Boaters Republic. Also to all of our team & volunteers, you guys are my rock! Chris S., Court D., Meredith D., Heather W., Alex, Jake H., Juan C., Ben B., & Brian O.
Brook & the entire Kelly's Chic-a-boom Room team and Lea with her Dunedin Brewery crew thank you guys and your amazing staff that made everything run so smoothly! We would be lost without you guys!
Next year we are going bigger & better, so please mark your calendars!
Much love to you all,
~Jenn
Jenn@skinnywaterculture.com
---